Video Production for Charlotte Business Owners
Use the digital business card to connect with your community, save time and make more sales. Start with the digital business card to unlock the power of video.
Benefits of a DymeDigital Media Partnership
These are several of the countless benefits that you and your company can look forward to upon beginning a contract with DymeDigital Media.
Help More People!
Using videos in your business means that you have the capability to get in front of more people and solve more of their problems.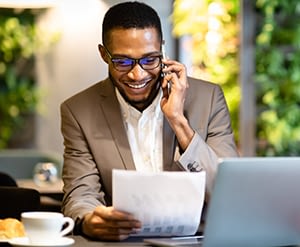 Gain Time in Your Day!
A benefit of using business videos in your marketing strategy is the time it saves you from repeating messages.
BONUS: These videos can work for you even while you're asleep.
Satisfaction Guaranteed!
Following production DymeDigital Media will give you all the tools needed to maximize your video asset.
DymeDigital Media's Digital Business Card
This offer is only valid for the production of a Digital Business Card for new clients only.
Introductory Offer for Brands and Business Owners
The digital business card is imperative for every business that is selling on the internet. This 1-2 minute video is designed to save you time and generate you revenue!
A few of these perks includes:
10% off for first time clients
4 Point Digital Business Card implementation guide
*DymeDigital Media can have a team member upload & optimize your Digital Business Card to your YouTube channel.
10% Off For New Clients Only!
Frequently Asked Questions
"Love the creativity and attention to detail from DymeDigital. I would recommend to everyone 😊 "
"Truly an honor to work with DymeDigital-Media! Their professionalism and turn around [time] is bar none. Very high quality! If you want to take your business to the next level I highly recommend working with DymeDigital!"
"They really helped me reach more customers and present my business with the aesthetics I hoped for. I love the informational YouTube videos available that give answers to all the video production/podcast questions I have."
Book Your FREE Video Strategy Session
To prevent anyone's time from being wasted, the information given here is used to help DymeDigital Media to learn a bit about you, your company and your priorities.